Sep 22 2016 7:38PM GMT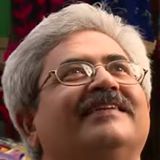 Profile: Jaideep Khanduja
Tags:
Business Process Management and Business Process Automation have a deep and direct relationship. I have seen many business process management experts who don't talk about automation. In fact, they should highlight the key business benefits of automation. And how business process automation can act as a catalyst to their business. Automation may lead to different action points. In fact, automation may lead to major changes in business processes. And as a matter of fact, it also might lead to a change in responsibilities and roles for many in the organization.
Coming back to my point above. Why many experts don't educate organizations on business process automation while talking about business process management? They might not be aware of the benefits. And may happen because they might belong to a pre-digital era where data processing was the prime job of IT. So unless you taste the pudding you don't get the confidence to talk about it.
Business Process Management – BPM
On the other hand, thë younger generation belonging to digital era wants automation in every process. In fact, if there is no automation they feel it as a wastage of time and energies. Automation brings different meanings to different organizations. And it also brings a different meaning to the various stakeholders. But the ultimate goal remains the same. It needs to bring down the manual work. Also, it fastens the processes by means of various good things. Firstly, it reduces rework. Secondly, it makes the same information available universally. Thereby it reduces the ambiguity of data and information in the organization. Thirdly, it helps people work smartly and more efficiently. Lastly, it helps management take fast and accurate decisions. In fact, wit the help of automation you can reach to a level of the real-time environment.
To summarize, business process automation means streamlining of processes. As a result of this, it helps in reducing costs. Automation and business process management needs to apply across the organization. As a matter of fact, it results in restructuring and integration of key applications. This has to happen across the enterprise in order to save time and money.