Mar 29 2017 10:24PM GMT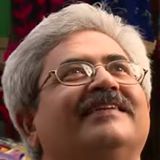 Profile: Jaideep Khanduja
Tags:
Choosing a right business process management software for your enterprise is a very important decision to make but not before this. Before everything else, you must be very much clear that whether your organization needs one or not at this stage. It all depends on the maturity level of an organization to adopt a right kind of BPM software. A small mismatch might create a big fight between adoptability and adaptability. Firstly, let us understand what is a business process. A business process is nothing but a logical design of activities that regulates a provision of a product or service for an end user. This end user could be an external or an internal entity. For this, you create workflows. And to adhere to workflows there come project management and task management into the picture. A lot of things connect back and forth to streamline this.
Business Process is not that difficult to manage. You can do it even without a Business Process Management Software. But as the business expands, you strive for higher efficiency and productivity. For this, you need to perform certain important tasks. Firstly, you need to focus on automation of workflow. Secondly, you need to find out the bottlenecks. Thirdly, you need to regularly review your business processes. And finally, you need to remove these bottlenecks and renovate redundant procedures. To organize it all in an efficient manner, it is advisable to go for a good Business Process Management Software.
Business Process Management Software
Remember to evaluate exhaustively these software before purchasing one. You have to ensure that the final product is able to address the direct concerns and issues of your organization. In fact, your ultimate goal is to go for a business process management software that has certain capabilities. Firstly, it should optimize your business. Secondly, it should remove the complexities and anomalies in the business. Thirdly, it should focus on timely automation. And finally, it should have a dashboard to provide you relevant metrics and reports in order to ensure regular improvement.