Feb 4 2011 11:12AM GMT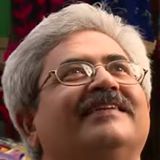 Profile: Jaideep Khanduja
Running a business is nothing but a composition of certain processes in place taking care of all elements important for the purpose of business. Growth of business happens with maturity of processes in place. It does not mean that to run a high level business you required complex processes. Even with the help of simply drawn processes you can establish a high level business. In fact sometimes more complex processes defeat the reason of running a business and become a cause of disaster of business.
To control well defined processes in place, a top level body is called in the organization that is termed as management. Management has to ensure two prime and foremost factors to establish and run a business for long term. First objective is to have well established processes in place and second but more important factor is to ensure those processes being followed all across the board. More control on business processes makes more efficient management; and vice versa. To have good processes in place and to ensure their adherence you need a good management. On the other hand to have a good and efficiently result oriented management you need good processes in place.
Effective and efficient go hand in hand that way. More effective business processes result in more efficient management and organization. More efficient management will always seek more effective business processes taking into consideration some world class benchmarks to set their goals for further optimization. As it is well said – improvement is a never ending process, the same holds truth for business process too. No business process is optimum or 100% efficient. It always has some scope of improvement.