Sep 22 2016 12:02PM GMT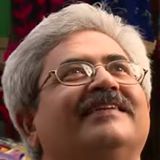 Profile: Jaideep Khanduja
Tags:
Business Process Automation is an essential key to any business today. In fact, it applies to all businesses across the globe. Whether your business is running within the boundaries of a state, region, or country. It doesn't matter. Rather the larger the organization, the higher is the necessity. As a matter of fact, it is important. And it must be a top priority for any size organization. In fact, it must happen irrespective of your geographical stretch across the globe. It is helpful in reducing organizational workload. Not only that, it also helps in the downsizing of organization size. Contrarily despite reducing manpower, you achieve more. Also, it gets you business results in a shorter timespan. Thereby, as a result, it increases organizational throughput. And in fact, it makes your decision engine run faster. Rather in a more effective manner.
As a matter of fact, you shouldn't believe in reducing your manpower. Then it can do magic for you. You can think of expansion and diversification in a smarter way. Because shredding of your talent pool is a foolish act in my opinion. This is not the right way of reducing cost and increasing profits. In fact, it reflects the lack of vision. Better use this spare spool in a different way. Use it for increasing work efficiency. Your older employees are always an inspiration for younger employees. They can be good role models for the younger recruits. And this all can become true with the help of business process automation.
Business Process Automation and Its Importance
Mostly people misguide while talking about business process automation. They project it as a costly affair. On the other hand, it is just a misnomer. They might think like this for their own reasons. Or rather lack of knowledge. They are not clearly able ṭo perceive the real benefits. But if you have the ability to understand above factors. And the capability to make it happen. You are able to recover this investment in no time.