Oct 30 2013 2:02PM GMT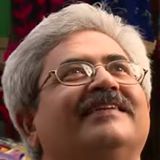 Profile: Jaideep Khanduja
There is a huge shift in mindset regarding scope of quality in software industry. Given the fact that dependency of business is increasing on applications, the adverse impact of any flaw bypassed during quality might impact business heavily. A small transaction leading to a wrong calculation due to a bug could cost a high amount to the business. Quality therefore has a higher amount of significance in today's scenario.
Development process is supposed to ensure complete adherence to customer requirements and business alignment thereby making it useful for customer else there remains a never ending fight between the customer and delivery organizations regarding the gaps left un-addressed. Even if there is some gaps remain in the final deliverable and those 'asked for'; it should be closed at the earliest with mutual consent. This can happen only when the development team gives some valid reasons for not filling those gaps due to what so ever constraints and customer agrees to it. Hence due to this higher stake of correctness of coding adhering to customer requirements, it becomes very important for quality to pitch in and ensure a zero defect product.
There has to be a good balance between coding and testing throughout the development cycle. For this, a tester's knowledge about requirements and product in questions is as critical as it is for development team.