Jan 31 2019 5:47PM GMT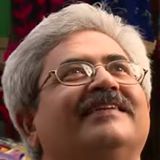 Profile: Jaideep Khanduja
Tags:
Who can understand Hyperconvergence Software better than Maxta Inc? We have already covered an article this previous month. You can read that by clicking here. Let us understand that further a little deeper and try to understand what are the five basic requirements for hyperconvergence software. Before that let us get into some basics. Are financial analysts clear about the concept of an organization switching from their appliance model to a software model? That is making, in fact, stock prices soaring for whatsoever reason. And the fundamental reason is the software model itself. When you try to find out the pros and cons of a business model between the two, obviously software model takes a larger leap over appliance model. But if the software is a brighter business model, than why companies still keep sticking to shipping appliances? One neatly needs to understand the whole gamut behind it.
Obviously, selling appliances is much easier through any channel. Directly or through a distributor and reseller network. On the same note, when it comes to software, it is equally easier to build an application for a specific or a specific set of hardware platforms. Of course, it is not difficult to support a limited number of hardware platforms. But then this kind of design will have a lot of limitations that will invite a large number of troubles. The most important thing is that such software can't find its place among universal acceptance. That is the basic issue Maxta tries to overcome for any size of organization launching or using any kind of software. That is the most critical differentiator between the appliance-based business model versus a software business model. Most of the organizations plan to change to a software business model for higher profitability.
Appliance model is becoming an obsolete business model
Appliance-based model is becoming obsolete because of hyperconvergence software having higher capabilities.
We shall continue this discussion in the next few articles