Dec 15 2017 8:29PM GMT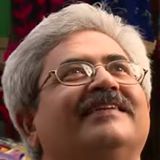 Profile: Jaideep Khanduja
Tags:
There are many business elements that decide the fate of a business. With the changing dynamics of business on a global front, it is important to understand what are the top business elements if set right will ensure a success in business. As a matter of fact, how do you measure the success of your business is also important. In my opinion, a consistent growth, low employee turnover, no loss of existing customers, and successful completion of running projects are some of the important factors. Also, it also depends on how to leverage technology to your business. Because if you are doing a lot of work manually that is possible through automation, then it is merely a waste of resource, time, and money. Don't hesitate in making good investments in technology that always turn out to be gainers in long run. The mantra is assess wisely and deploy fast.
The world is moving to cloud. It helps in many ways. Firstly, it reduces your opex and capex burden. Secondly, it reduces your maintenance and upkeep efforts. Thirdly, it provides you latest and best in technology with a fraction of the investment. And finally, it helps you concentrate more on core pain areas thus making you a little more proactive in your approach. Now, it is important to understand what all you need to achieve it. Firstly, you need to have a right team in place. What you have and what you need might not be in right alignment. Don't throw your people out but make them capable to shorten that gap. Help them in all possible ways to understand, train, and equip them with a right set of skills and vision. The second business element on top priority is business data. Ensure to systematize and automate it as much as possible.
Business Elements
In addition, to reduce paperwork and ambiguities, capture the data at its point of origin straight in the system. Next, one of the most important business elements is security. Whatever you build, launch, create, test, deploy, or sell, security feature has to be on the top.