Apr 26 2018 7:39PM GMT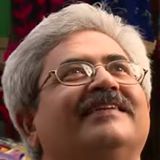 Profile: Jaideep Khanduja
Tags:
What would be an organization's top reasons for exploring machine learning? Well, it depends on the business vertical in which that organization is working. But a few business cases apply to all. Like, Workforce utilization and optimization could be one of the top reasons for any kind of industry. In the current scenario, any industry strives on performance. Market Forecasting, for instance, is always a top agenda for any production and service industry. Especially, the ones that are consumer-centric. A small glitch in the market forecasting could cause a huge damage to an industry. Not only in terms of finances but also in terms of reputation. Similarly, there are industries that strive for various other kinds of forecastings. For instance, weather forecasting. If it goes wrong, the whole farming and other businesses depending on it can go haywire.
In fact, any kind of forecasting needs to have a high level of accuracy. Without that, the system will not survive for long. It will lose its sanctity and credibility.The same is true for Marketing Analysis. A wrong kind of marketing analysis may result in wrong product recommendations and offers. Some more business cases for machine learning are Logistics Analysis, Physical Security, Price Prediction, Supply Chain, Cyber Security, Advertising, Healthcare, Scientific Research, Clinical Research, Preventive Maintenance, Customer Service, Customer Support, Fraud Detection, Social Network Analysis, Communication Analysis, and so on. This is not all. There are ample use cases. And, in fact, for a specific industry, there would be specific business cases in addition to generic business cases. As a matter of fact, while applying any of these business cases in your environment, it is important to chalk out the significant benefits your organization would draw out of it.
There are ample business cases for Machine Learning
When you think of business cases for machine learning, think of the results or gains after deployment. These could be an improvement in customer experience, increase in sales, gain in competitive advantages, reduction in errors and mistakes, reduction in risks and vulnerabilities, faster responses to opportunities and threats, faster risk mitigations, lowering of costs and expenses.