Dec 26 2017 2:10PM GMT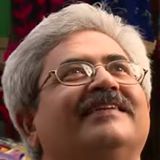 Profile: Jaideep Khanduja
Tags:
Business Automation has become an important factor in business continuity. As a matter of fact, you can't think of surviving in the changing scenario of business on a global canvas, if you are not thinking of automation. Mind it, automation has no end to it. It is not a single thread of a business. Think of automation in the whole entirety of business. In fact, it is important to look at the extent of automation of many businesses that are doing excellent. For instance, think of businesses like Uber Airbnb, or Ola that are completely automated. If you look at the complete cycle of customer operations, you find no manual intervention in the whole process. It is simple. And it is simply flawless. You don't need any manual assistance during the whole process. In fact, everything is flawless and simple. That I call a great philosophy of business.
As a technology head of an enterprise, if you treat every stakeholder as your customer, then it makes life easier. Try giving them your best at all levels. And in turn, expect them to engage you in real business activities so that you get the crux of it to the deep root level. Then business automation becomes easier. In fact, the whole concept of automation is changing. So far even if you are able to automate one of the business threads or process, you would make the top brass happy. But actually, there is nothing to be happy about it. The reason is a partial automation is always a painful proposition. It makes your business vulnerable and error-prone, in fact. Because it will need more manual joints at both ends. By manual joints I mean it will require some manual intervention and feeding at both ends.
Business Automation has to be complete in all respects
Even most of the IVR systems in the name of business automation are getting useless these days. The reason for that is that those are not intelligent and are not customer centric. How? I will explain in my next article with a real life example. Stay tuned.