Feb 4 2018 3:09PM GMT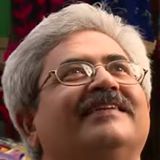 Profile: Jaideep Khanduja
Tags:
Every business has a core application that covers the key business processes. It also engages most of the key users. These key users are actually the key drivers of this application. They are responsible for keying in the data inputs. On the basis of timely and correct inputs, they draw out the relevant reports. These users, in fact, also ensure that if there is a change in any of the business processes, a patch or an update in the application takes care of it. In any case, the application has to behave as per the current business process. But that doesn't mean that if you run a report of a previous period when the business rules were different than current, it will give you a wrong report. The coding, in fact, has to take care of every rule and period for that matter. Everything is fine so far.
But in reality, there are two different termites that start hallowing this beautiful and efficient business application. These are the frequent change of users and non-serious attitude in the documentation. In fact, both these factors are interdependent. The key users are the main knowledge banks of this application. They know which function takes care of which business process. Initially, the documentation like user manual and technical documents could be up to the mark. But as the time passes, new requirements pop up thus requiring code changes. But a recording of these code changes in relevant documents misses most of the time. Basically, it is a matter of discipline that starts diminishing and causing this situation. And that is the time when a core business application starts becoming painful and headache. The management stands in a dilemma.
Check Minutely When A Business Application Becomes A Headache
There are easier ways to find it out. When you have more than one meeting in a week for discussing user issues and handholding, it means the water is above the danger mark. If your improvements get stuck because developers are spending all their time in troubleshooting, that is a serious concern. That is the right moment when you need to divorce your legacy business application and go for a fresh one. Though it is simple to identify an infected or diseased business application, most enterprises prefer to ignore it and live with it despite it creating a lot of troubles for everyone.