Apr 5 2015 10:55AM GMT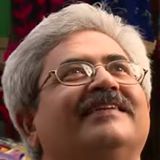 Profile: Jaideep Khanduja
Tags:
Whether it is a product or a service that you are selling to your customers, it all matters most about it when it comes straight out of the mouth of your customer. Quality as such has no meaning how so loud drums you keep on beating on your own. Your product or service is, in a logical sense, should be able to win the heart of your customer. And if this happens, then nothing can stop it on reorders and new customers acquisitions provided you are capable to build "visible" customer success stories. Remember that your level of higher achievement comes through customer delight and not product selling. Product selling can be played with, but not customers' words.
Once a customer says in public all positive about the product or service, that product or service owner has got a free of cost marketing guy with high influencing factor, without any much efforts. That is what is required. First you need to ensure your product is high quality. Use it yourself first in the same manner customer would be using it and then ascertain if you are able to fetch the same results as you are expecting it to deliver to your customers? Once you are convinced, throw it in the market and acquire customers. Inspire them to use it extensively and show your hunger for their feedback.
Once you have got feedback, with their permission, publish these success stories online – on your social media page, on your website, or whatever other best possible ways come to your mind.