Oct 20 2017 3:36PM GMT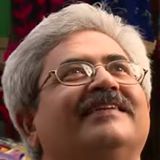 Profile: Jaideep Khanduja
Tags:
Bug Taxonomy is a practice that is becoming prominently important in software testing. It not only enriches testing team's experience but enhances the whole testing mechanism. You can call it a tool to make your software testing process stronger and fruitful. In fact, it is a process of categorizing and listing of possible bugs in a module or piece of code to perform a particular function within a module. While this listing becomes a valuable repository of quality control team it also helps in optimizing their productivity. As we all know there is always an employee turnover in any organization especially the software companies. So when an experienced testers leaves the organization and a new one joins in his or her place, Bug Taxonomy becomes handy to add a level of maturity and experience thus giving a thrust in testing. On the other hand, it has many other benefits.
Bug Taxonomy removes duplication of job by testers investing a good amount of energy and time in reinventing the wheel every time they start a new testing. It also helps senior testers in the team to keep improvising it by evaluating it on a regular basis and brainstorming with others. Maturity of test cases also gets a new level with it. It is, in fact, always good to keep it reviewing and evolving form time to time. Whether you are a single product selling software company or having multiple customers demanding multiple products entirely different from each other, this technology always creates wonders. And it is always true that even in a new product there are a lot of functions that already exist. Thus the existing collection of taxonomies is helpful in those cases. You need to have a track and recording of each taxonomy for that matter.
Bug Taxonomy is a handy powerful tool
Bug Taxonomy helps in removing redundancies and inefficiencies across the team. In fact, it creates a repository of knowledge and experience of teams working on various projects. It also builds a strong bond between engineers with a long experience and those who are fresh in the field.