Mar 19 2014 10:10PM GMT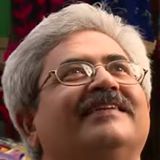 Profile: Jaideep Khanduja
Bug Management is something that has not been standardized in a universal manner. Usually its management, reporting pattern, closure and confirmation process varies from organization to organization and there too the complete adherence to the process varies. At places you will find a very structured and elaborated bugs management system with each and every step being followed and managed aesthetically while at other places the bugs reporting itself might not be too structured.
The variance in adherence depends on many factors and culture being followed within an organization. It also depends on efforts being put for enhancement of processes, benchmark and stakeholders' engagement. It has been found that if a same piece of code is handed over to 5 different testers for an independent testing by each, the reporting mechanism, level of testing, number of bugs etc. would vary in a very random manner. This inconsistency gives rise to a number of flaws and gaps in the process and mechanism.
The same variance would happen in case of the same team of testers is given a different set of products for the purpose of testing. The test coverage and test results would not be consistent unless and until the testing team follows a well-established process of testing that caters to some properly defined processes and procedures in order to maintain a universally acceptable testing mechanism.