Mar 22 2014 11:48PM GMT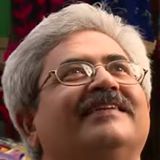 Profile: Jaideep Khanduja
Bug management complies of many of the activities related to bugs. It comprises of bug identification, documentation, reporting, action and closures. Once an initial set of bugs are reported to development team and they report back to testing team as fixed, the testing team needs to revalidate about the proper closure of these bugs. Validation of closure not only should be about the closure of reported bugs but also to ensure that there is no adverse impact on the application functionality and flow due to the fixing of these bugs.
So logically while validating each bug as fixed, there is a need of exhaustive amount of test cases that ensure testing as stated above. There could be cases where the bug identified and reported has been fixed and this fixing in code has put no adverse impact elsewhere. But it may happen otherwise also that the bug has been fixed and it has left an unwanted impact somewhere else in the code that now needs to be identified and fixed. There could be a third scenario where not only the reported bug has been left fixed to its fullest extent but while fixing it a new set of bugs have arisen.
Now, the most important thing: who among the team is focusing on improvising level of coding where the numbers of bugs reduce in every iteration? A special attention on taking a note on every code release is also important – if the severe bugs are getting reduced or not?