Oct 8 2008 10:35AM GMT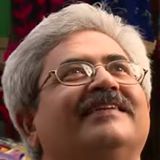 Profile: Jaideep Khanduja
Senior Management including CIOs, QA Heads, CEOs, Development Heads, Project Heads, Customers, Vendors and/or sub-contractors related to software Organizations across the globe has repeatedly displayed their concern over the Bugs Management Process from time to time.
These concerns could be grouped as below:
1. The results of the Testing process are regularly inconsistent: This means that if same code is being tested by different group of testers under different leads, the results will vary always. Also the same team performing testing on different products will result in different performances.

2. The test results do not lead to more effective coding: The coding is always prone to create bugs (programmers are always as overconfident as ever).

3. The identification and quantification of a Bug is highly dubious: All the efforts by testing team in identifying and categorizing a bug is not always able to meet the seriousness it is meant for. Moreover sometimes a bug becomes an issue of debate over its category (critical/ severe/ desirable etc.).

4. Quality managers and testers often appear to have a limited knowledge of the code and business concepts and related issues.

5. Excessive focus and reliance on quantitative bug analysis is dangerous.

6. Bugs with a low probability occur more often than would be expected.

7. Bug management leads directly to bug avoidance.

8. Bug prioritization by Test managers is usually a simple ranking showing little or no understanding of the business process or customer requirements.
Most of the time the goal of testing is to diagnose the cause of bugs and produce better solutions. Instead the focus should be more on avoidance of bug generation at the code level so that least changes happen in the code once generated.