Mar 3 2014 12:13AM GMT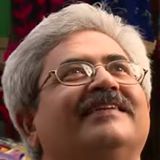 Profile: Jaideep Khanduja
Bug fixing for development team is as serious affair as a new built, or rather it must be a more serious affair. It is quite phenomenal that no product development has ever been 100% bug free. In fact importance and necessity of testing phase and testers is increasing exponentially. Again a general mistake that is done is that testing team takes it lightly after it has done first time exhaustive testing of the product once it come to them for testing after completion of development. An equal plan, set of test cases and same amount of seriousness is required to testing after bugs have been reported fixed by the development team and the product comes to them for testing of bugs.
It is good to do some iterative development- testing – bug fixing – testing here in order to perform it in a collaborative manner so as to save time and release in time. After a cycle of bug fixing has been done by the development team, the task for testing team become double fold. One – to ensure that the bugs reported have been fixed and two – there has not been a birth of new set of bugs while fixing the first set of bugs.
Reporting, documenting and reviewing is a good mechanism to manage the show during this cycle.