Oct 24 2008 10:15AM GMT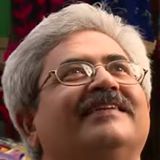 Profile: Jaideep Khanduja
Bug Management and Bug Control Management are two separate aspects in software development. Bug Control Management seeks a higher maturity level in terms of organization, developers, project managers and all others involved. On the other hand, Bug Management starts in organizations with low maturity level. Organizations that attain the Bug Management level and keep it for years, stop maturing and keep a particular level of maturity sustained within them. There are organizations that move (over a period of time) from Bug Management to Bug Control Management. These organizations keep improvising and seeking improvements in their processes and procedures.
Usually a software organization life starts with software development. Gradually with the increase of business, increase of experience of developers, and increase in customer expectations an increased level of reliability in the software from all directions is expected. To cope up with this pressure, the organization creates a department called as Quality Assurance. This department takes care of testing of software, finding out bugs and getting it verified after the bugs are fixed by the development team.
Bug Control Management is a management initiative to involve all concerned to form a steering committee. The responsibility of this committee is to ensure that lesser and lesser bugs are generated in the software while development.