Oct 27 2008 10:15AM GMT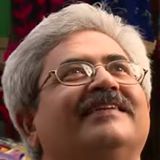 Profile: Jaideep Khanduja
There are three ways of functioning for any software organizations. First ways is to develop software and deliver it into the market. The survival for these sorts of organizations is too difficult and short. Second category of organization has a well placed "Quality" department in place. The quality department is responsible for ensuring a bug free product going out to the customer. The third category of organizations have a well identified and well structured team in place to ensure that every next production of software is going to have far less bugs as compared to the earlier produce. Most software organizations fall in category number two. Very few fall in category one, as organizations falling in this category will either not be able to survive for long, or will live on a very little customer base and profit. This is the third category that we are talking about – that falls in the bracket of "Bug Control Management".
This organization lying in the third category will be continuously working towards improvising the processes of product development, ensuring lesser and lesser bugs in each of the next release of the product or new product. The progress of this team will purely be objective subscripting the improvement in every next product release. It does not mean that quality department will have no role now. Rather quality department will have a new meaning and more valuable role to perform.
But point to ponder here is – is it just a void promise, a flawed process or process insanity. Or is it just the darker aspect, brighter aspect is being felt by the organizations who have or are in the process of adopting BCM.