Sep 24 2016 5:49PM GMT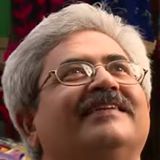 Profile: Jaideep Khanduja
Tags:
Business Process Automation, Business Process Management, and Business Process Engineering (BPA, BPM, and BPE) are different from each other. It is important for a business to clearly understand the difference between BPA, BPM, and BPE. BPA or Business Process Automation in simple terms is enabling technology to automate business activities or services in order to achieve a particular process, function, or workflow. Business processes evolve out of various activities and functions of the business. There needs to be a business strategy in place. Automation must result in cost reduction.
Firstly, it involves the integration of various systems and applications. Secondly, it also results in restructuring in the organization. And all this is done with the help of technology. ERP is the best example of BPA. Because it involves all functions and key processes of the organization. To understand the difference between BPA, BPM, and BPE, it is important to understand each.
BPA, BPM, and BPE – Main Differences
Business Process Management or BPM is an alignment of all business elements in order to improve business operations and performance. BPM must enhance business efficiency, creativity, flexibility, and technology. It involves a systematic approach to enhance business workflow. In fact, it helps in achieving business goals in a better way. The three key focus areas of BPM are lowering human errors, making communication a highly effective tool, and optimize clarity in roles. It aims to improve overall as well as individual performance. In fact, it is a process of managing and optimizing organization's processes. That is why we describe it sometïmes as 'process optïmization process'. There is no doubt that organizations that are process driven perform better than those that are people driven.
Finally, we talk about BPE to understand the difference between BPA, BPM, and BPE. BPE is a framework to enable the execution and maintenance of various key business processes. It aims to leverage a proper handshake between the business processes and business applications in an organization.