Oct 31 2016 11:21PM GMT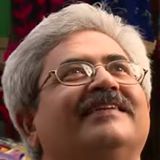 Profile: Jaideep Khanduja
Tags:
Bosch Technology Solutions launches innovative smart solutions for transforming India. As we all know, software expertise is a key differentiator for smart solutions. India is a developing country. And there is a huge scope for connected industry because the country is undergoing a paradigm shift. India is in process of positioning itself as a global manufacturing hub. In that aspect, Bosch Technology Solutions brings a wide range of initiatives. These initiatives include a number of technology solutions and services. Some of these are automation, drives, software, sensors, mobility, and predictive maintenance. These solutions cater to many industry segments in India. Some of the industry segments include healthcare, manufacturing, pharmaceutical, etc. Some of the best practices of Bosch Manufacturing are part of these Bosch technology solutions. Some of these smart initiatives include:
Smart Mining: The Bosch Group is widely present in the mining industry. They are a pioneer in hydraulics, fuel injection systems for mining equipment and security technologies. Bosch Technology Solutions include smart solutions for the mining sector. As a strategic move, Bosch plans to tie-up with local system integrators in order to gain a deeper footprint. In this way, they will be able to provide end-to-end solutions. The key solutions include minimizing downtime and lower lifecycle cost. In addition, Bosch IoT platform connects miners and mining equipment.
Bosch Technology Solutions Launches Smart Initiatives
Smart Solution for Construction Industry: India is focusing on infrastructure development by stimulating growth in the construction equipment sector. In fact, the credit goes to Bosch Technology Solutions. As a matter of fact, the new range of affordable yet highly effective power tools by Bosch India is a big boon to the segment.
Smart Mass Transportation System: As a matter of fact, Bosch Technology Solutions brings a major transformation in all key metros in the country. At most of these places, the key transportation technologies are from Bosch. These include passenger announcement systems, passenger information display systems, and CCTV with end-to-end integration. In fact, these solutions cater to metros, airports, and railways.
Smart Agriculture: The last vertical from Bosch Technology Solutions that we discuss here is Agriculture. This solution includes farm and livestock operations, and supply chain management. The purpose is to enhance productivity and sustainability. As a matter of fact, agriculture operations are being enhanced by digitization, automation, big data, IoT, Crop Modelling, and sensors. Hence, Bosch Technology Solutions become a catalyst to India's growth.