May 29 2019 9:40PM GMT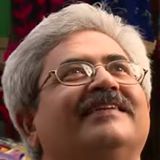 Profile: Jaideep Khanduja
Tags:
Book 1: Project Management for the Unofficial Project Manager: A FranklinCovey Title by Kory Kogon, Suzette Blakemore, and James Wood
Its synopsis on Amazon reads as:
No project management training? No problem!

In today's workplace, employees are routinely expected to coordinate and manage projects. Yet, chances are, you aren't formally trained in managing projects—you're an unofficial project manager.

FranklinCovey experts Kory Kogon, Suzette Blakemore, and James Wood understand the importance of leadership in project completion and explain that people are crucial in the formula for success.

Project Management for the Unofficial Project Manager offers practical, real-world insights for effective project management and guides you through the essentials of the people and project management process:

Initiate
Plan
Execute
Monitor/Control
Close

Unofficial project managers in any arena will benefit from the accessible, engaging real-life anecdotes, memorable "Project Management Proverbs," and quick reviews at the end of each chapter.

If you're struggling to keep your projects organized, this book is for you. If you manage projects without the benefit of a team, this book is also for you. Change the way you think about project management—"project manager" may not be your official title or necessarily your dream job, but with the right strategies, you can excel.
Book 2:
A Guide to the Project Management Body of Knowledge (PMBOK® Guide)–Sixth Edition by Project Management Institute
Book 3: The Fast Forward MBA in Project Management (Fast Forward MBA Series) by Eric Verzuh
Synopsis from Amazon:
The all-inclusive guide to exceptional project management

The Fast Forward MBA in Project Management is a comprehensive guide to real-world project management methods, tools, and techniques. Practical, easy-to-use, and deeply thorough, this book gives you the answers you need now. You'll find the cutting-edge ideas and hard-won wisdom of one of the field's leading experts, delivered in short, lively segments that address common management issues. Brief descriptions of important concepts, tips on real-world applications, and compact case studies illustrate the most sought-after skills and the pitfalls you should watch out for. This new fifth edition features new case studies, new information on engaging stakeholders, change management, new guidance on using Agile techniques, and new content that integrates current events and trends in the project management sphere.

Project management is a complex role, with seemingly conflicting demands that must be coordinated into a single, overarching, executable strategy — all within a certain time, resource, and budget constraints. This book shows you how to get it all together and get it done, with expert guidance every step of the way.

Navigate complex management issues effectively
Master key concepts and real-world applications
Learn from case studies of today's leading experts
Keep your project on track, on time, and on budget

From finding the right sponsor to clarifying objectives to setting a realistic schedule and budget projection, all across different departments, executive levels, or technical domains, project management incorporates a wide range of competencies. The Fast Forward MBA in Project Management shows you what you need to know, the best way to do it, and what to watch out for along the way.