May 29 2019 9:49PM GMT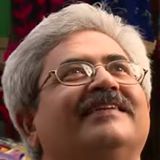 Profile: Jaideep Khanduja
Tags:
Book 1: A Project Manager's Book of Forms: A Companion to the PMBOK Guide by Snyder Dionisio, Cynthia
Book 2: The New One-Page Project Manager: Communicate and Manage Any Project With A Single Sheet of Paper by Clark A. Campbell and Mick Campbell
Synopsis on Amazon:
How to manage any project on just one piece of paper

The New One-Page Project Manager demonstrates how to efficiently and effectively communicate essential elements of a project's status. The hands of a pocket watch reveal the time of day without following every spring, cog, and movement behind the face. Similarly, an OPPM template reduces any project—no matter how large or complicated—to a simple one-page document, perfect for communicating to upper management and other project stakeholders. Now in its Second Edition, this practical guide, currently saving time and effort in thousands of organizations worldwide, has itself been simplified, then refined and extended to include the innovative AgileOPPM™

This Second Edition will include new material and updates including an introduction of the ground-breaking AgileOPPM™ and an overview of MyOPPM™ template builder, available online
Includes references throughout the book to the affiliated sections in the Project Management Body of Knowledge (PMBOK®)
Shows templates for the Project Management Office (PMO)

This new and updated Second Edition will help you master the one-page approach to both traditional project management and Agile project management.

(PMBOK is a registered mark of the Project Management Institute, Inc.)
'
Book 3: The lazy project manager, second edition by Peter Taylor
Synopsis from Amazon:
Peter Taylor reveals how adopting a more focused approach to life, projects and work can make you twice as productive.
The Lazy Project Manager has been the project management book to own in the last six years and now this new edition brings the art of lazy productivity bang up to date. Anyone can apply the simple techniques of lazy project management to their own activities in order to work more effectively and improve their work-life balance. By concentrating your project management and learning to exercise effort where it really matters, you can learn to work smarter. Welcome to the home of 'productive laziness'. Inside this insightful and informative book you'll discover:
• The intelligence of laziness – why smart, lazy people have the edge over others;
• Why The Jungle Book's 'Bare Necessities' should be the productive lazy theme tune;
• How to get the maximum output for a minimized input;
• Quick tips to productive lazy heaven, including avoiding project surprises and being lazy on several projects at once.
You'll also find out why you should never go ballooning, how to deliver a good Oscar acceptance speech, and why it is important for your team that you read the newspaper each morning. And yes, you may even learn some, quick, simple but incredibly important things about project management. If you are lazy enough.