May 12 2013 2:29PM GMT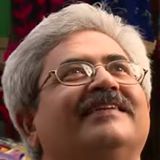 Profile: Jaideep Khanduja
The Plateau Effect: Getting From Stuck To Success written by Bob Sullivan and Hugh Thompson is a great insight on the reality of life that for each person there is a limit to success. This book tries to make its readers understand first that any person belonging to any kind of pursuit will be able to climb the ladder of their success to a height and then will get stuck there. This height may vary from a person to person but this is what happens to each person who is running the race of success. A point comes in their life when they get stagnant and helpless at that point to get the same pace and further height to their success though till that point they were succeeding consistently and substantially.
Why this happens? Why all of a sudden a person who is capable of touching new heights and climbing ladder of his success consistently gets helpless at certain point of time in his success path and gets blocked for further growth. What is that stops him? What forces him to become so helpless so that he is not able to find a clear cut way out of this crisis? What makes him blindfolded in such a way that the path that was clear to him so far all of a sudden vanishes from his sight? Has it reached to its peak? Has he got choked in terms of improvement? Has he stopped generating inner strength to drive him on his own? What exactly causes it?
This book from Bob Sullivan and Hugh Thompson tries to simplify this complex situation in one's life to find out solution to this road blocking problem.