May 28 2013 8:25PM GMT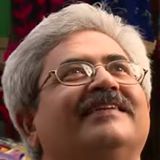 Profile: Jaideep Khanduja
This excellent book titled Interactive Project Management: Pixels, People and Process written by Nancy Lyons and Meghan Wilker is full of wisdom covered in less than 200 pages. It is a must read for all those who manage any web based software project. When you read this book, assume yourself as a project manager (for those who are not at the time of reading this book) and only then you will get to know how to cope up with various development of various web based interactive apps.
A dumb, static or even dynamic website showcasing a corporate to digital world carries a different set of challenges with more focus on audience, content, marketing etc. but an interactive web portal has much more (in volume and quality) higher level of challenges as compared to the former, mostly in terms of usability, security, integration, database design, application architecture and so on. The book focuses on a single area which is how to be a great project manager which besides a must read for project managers or today should also be read by the current day developers who sooner or later are going to be project managers.
A good project manager will never be carried away by smaller wins registered during the journey of a project and thereby compromising with the the larger cause of project closure successfully. Smaller announcements, wins declarations and milestone achievements do need to be celebrated to keep team's tempo up but at no point of time any of these should be treated as a biggest 'wow' as the latter can only be the successful project delivery and nothing else. Logically this big message should be very clearly passed to all teams right since beginning of a project.
There are two parts of this book. First part focuses on making a project manager successful. The second part goes more practical in taking a project as an example to demonstrate. In second part more emphasis goes on real life activities done during a project like – project preparation, project definition, execution, QA, staging, production, training, launch and finally its closure. Some very useful and practical tips have been given in the second part which can easily be grabbed as they make a lot of sense. These tips take care of both technical and non technical/ people aspects of a project. Some useful stuff that a project manager will grasp in some chapters will have to be inculcated down the line to their developers – like managing clients and their expectations, understanding scope creep and managing it in the best possible way, etc.
Overall, this 192 page book titled Interactive Project Management: Pixels, People and Process written by Nancy Lyons and Meghan Wilker is a good read, easy to understand and execute in real life.