Oct 2 2012 12:06PM GMT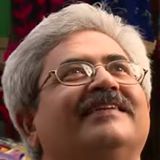 Profile: Jaideep Khanduja
This is a review of C++ Primer, Fifth Edition, by Stanley B. Lippman, Josee Lajoie and Barbara E. Moo, available from Addison-Wesley Professional. A complimentary e-copy was provided for this review. 
It is important to understand what additions have been made to this book (and the language itself) as compared to the earlier variants. Since the inception of C++, a huge number of programmers have learned this language and benefited in one way or another. While earlier variants of C++ focused more on extracting machine efficiency, the latest version is all about making enhancements to programmer efficiency.


Some very important changes were incorporated by the C++ Standards Committee in 2011 and there was a major revision in ISO C++ Standards and Guidelines. Primarily, with these changes, the focus is on making C++ more universal so as to enhance its adaptability, reliability and stability. There is also emphasis on making C++ standard libraries more versatile, powerful and safer so as to increase their usability. An important point of these revisions is to ensure that programmers become more capable in writing abstractions and libraries. The C++ Primer covers all the important factors emphasized in the latest ISO C++ standard.
The new features making C++ 11 what it is are very well explained here, and the book serves as a good guide for any programmer. In particular, it covers features like 'auto' for type inference, smart pointers, and move-enabled containers, all of which enable a programmer to write their own customized classes without any hassles in an easier and more organized manner.