Feb 14 2018 5:10PM GMT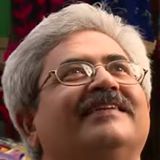 Profile: Jaideep Khanduja
Tags:
Blockchain has become a widely discussed topic, but what exactly does "blockchain" mean to an enterprise? Today, I speak with Jim Scott, Director, Enterprise Strategy & Architecture, MapR Technologies on what it is, why it's important and the rules that govern its use within the enterprise.
1.) With the creation of Bitcoin, "blockchain" has become a popular topic. Could you discuss why you believe blockchain has or soon will become critical in enterprise environments?
Blockchain brings with it a capability that simplifies regulatory oversight. The concept of irrevocable proof is valuable to most enterprises who need to prove that what they say happened actually did in fact happen. This can be done with a blockchain solution, thus simplifying regulatory processes which require this type of detail. In addition, blockchain solutions reduce the friction in enabling the exchange of information. Because of the simplicity in the exchange of information, there is also a reduced latency in the completion of exchanges leveraging this approach.
2.) What laws and regulations are enterprises facing in regards to its use? And, do you feel these will impact its adoption?
This technology does not conflict with any laws or regulations, but instead aids in the support of those laws and regulations thrust onto businesses. Being able to provide highly available, fault tolerant and immutable storage for events that occurred is tremendously useful in many industries and will assist in proving the difference between facts and data which has been tampered with.
3.) Could you break down the three key areas related to blockchain?
a. Shared Distributed Ledger – a blockchain is really nothing more than a shared distributed ledger. In its simplest form a ledger is appended only, and for this use case, it is highly available, where multiple people can write to it. It can easily be compared to that of a checkbook ledger, except in this case it is digital, runs on multiple machines at the same time, is highly available and allows many people to write to it, which is considerably different than an actual checkbook ledger.
b. The concept of consensus – in order to allow things to be placed on a blockchain there must be a notion of consensus or agreement for when things may be placed onto the blockchain. Interestingly, voting is a form of consensus and is also considerably simpler than something like proof-of-work which is more broadly applicable to public blockchains for cryptocurrencies.
c. The concept of smart contracts – this is a unit of code which runs when some event triggers it and is fully audited. This no more complicated than any other piece of software written within any organization. It can be simple, or complex. The key is that there is a trigger event, and a full audit history on the blockchain to prove that the work occurred and when.
4.) What advice would you offer to organizations beginning their blockchain journey?
Realize that education about this topic to stakeholders is critical to the success of a blockchain solution. Data is accessed and managed in a way that may be somewhat awkward when compared with data management systems of the past. This model is more akin to a streaming architecture and brings with it many benefits. Expect from the onset of any project in this technology space that you will be required to perform large-scale analytics, as well as apply enterprise level security practices to the data being placed on a blockchain. Any attempt to ignore those details will yield certain failure down the road.
5.) Anything else you would like to add?
Do not ignore people within the business who have concerns about this technology stack. Education is critical and driving this with a culture of inclusion is required for success. They can be assured that while blockchain as a concept is relatively young, it is really just a repackaging of concepts that have been around for quite a while, and due to this it delivers a new set of business benefits.
###
About Jim Scott, Director, Enterprise Strategy & Architecture, MapR Technologies
Jim Scott is an experienced leader having worked in financial services, regulatory, digital advertising, IoT, manufacturing, healthcare, chemicals and geographical management systems. He is a co-founder of the Chicago Hadoop Users Group (CHUG) where he helped grow a now flourishing community around next-generation technologies. Scott has built systems scaling to 50+ billion transactions per day, and his work with high-throughput computing at Dow Chemical was a precursor to more standardized big data concepts. His passion is in building combined big data and blockchain solutions.