Oct 22 2008 10:11AM GMT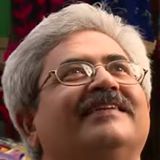 Profile: Jaideep Khanduja
In simple terms BLC or Bug lifecycle can be defined as the different stages of bug. BLC or Bug lifecycle will consist of all these stages starting from the birth of a bug till its removal from the application. The various stages of bug lifecycle or BLC can be listed as below:
1. Bug induction or generation in the software
2. Bug identification
3. Bug behavior study
4. Impact study
5. Bug classification
6. Bug admittance
7. Bug removal assignment
8. Bug removal
9. Verification
The birth of bugs is unintentional, uncontrolled and hidden. A bug is prone to take birth while a code is being written. A bug is not a bug until it is identified or recognized.
BLC or Bug Life Cycle starts with an unintentional software bug or unwanted behavior and ends when the assigned developer fixing the bug.