Mar 11 2012 5:10PM GMT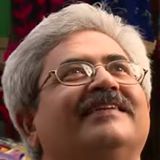 Profile: Jaideep Khanduja
Project management is not a film development studio that requires complete dark for a good quality of film to take place. Project management can neither be treated as a long tunnel seeking light of the day. Project management has to happen in daylight, in open and with complete team participation.
So if project management is something that cannot be done in an isolated manner, it means that there need to be intelligent experts who are proactive enough to control any volcano or black hole in the making during project lifecycle. No mistakes, no errors and no separate missions in a project must be the sole goal of all members of project team. Immediate addressable process must be in place to identify any gaps, fill it appropriately and finding out the learning out of it.
Basically a project progress must be visible clearly from all angles to all its stakeholders. Every step movement in the project must be marked on the project status chart updated in all manners. The status of project should cover tasks in hand, tasks which should have been completed, tasks to be completed with timelines, tasks that crossed their deadlines and tasks seeking extra attending to get completed as per their targets set by the team.