Sep 8 2008 11:10AM GMT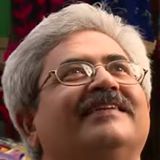 Profile: Jaideep Khanduja
The switch over or additional responsibility may arise out of different scenarios. Small software organizations initially have no quality assurance department, but with their gradual growth and to meet project commitments, the quality assurance emerges as a separate department.
At this juncture the organization may not be ready to appoint somebody from outside as quality lead, due to various reasons. The reasons could be that the new person will take his own time to settle down in the organization and a couple of months to absorb organization culture. Other reasons could be since this is an experimental start of a new department for which organization may itself be unclear about the department size and its growth.
A new person may refuse to join the organization as a quality lead with too less people in the team. The requirement initially could be too small that one or two persons are required to start the new department. And most important factor is that the internal person working in say production, development or implementation will understand the gravity of emergence of the newly formed quality assurance department and hence will be able to move the department in the serious direction management expects it to.