Jul 28 2013 10:08PM GMT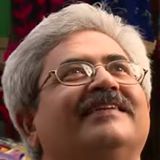 Profile: Jaideep Khanduja
Respect is the biggest tool to draw out automatically many more winning strokes for a project. If a Project Manager has a charisma to inculcate respect within and across teams, it drives always to a winning note, bringing in momentum and thrust towards quick and successful closures to any kind of challenges. In fact respect among all team members acts as a catalyst to boost a project.
It is always a two way process with a top down approach. Organizations with a heart (& courage) are able to adopt it with clear cut visibility. It comes from top up to you wherever you are in the hierarchy and automatically goes downwards… It works like a chain reaction, a virus, a communicable disease (all in a positive note) working silently but with a loud bang! It all depends on how much weightage you give in inculcating respect factor among all working on a project irrespective of the level and forte of each member. Not all organizations understand the value and its long term benefits in investing such time of soft activities but definitely once someone sitting on top level, if understand it gravity, would always ensure that such kind of culture always exists.
Sustenance with a good amount of urge to keep its level rising automatically becomes target of everyone in the team, once it starts with full amount of sincerity and the teams (and each of the team member) starts tasting the fruit.