Dec 28 2016 10:32PM GMT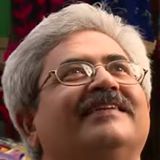 Profile: Jaideep Khanduja
Tags:
If we observe carefully, Big Data is all about 5 Vs. The five pillars of Big Data are Volume, Velocity, Variety, Veracity, and Value. In fact, it is very important to understand each pillar very clearly. Otherwise, it would be like a black hole. As Dan Ariely says rightly, "Big Data is like teenage sex: everyone talks about it, nobody really knows how to do it, everyone thinks everyone else is doing it, so everyone claims they are doing it." I don't think in today's era of the digital age, any business can survive without it.
When it comes to any business data versus the big data volume, it is almost incomparable. In fact, it does not matter even if the organization is too large. The volume of the business data against the latter is insignificant. And, as a matter of fact, this comparison stays valid for all the 5 Vs we are talking about. Craig Mundie is absolutely right when he says, "Data are becoming the new raw material of business." Another fact is from Pat Gelsinger "Data is the new science. Big Data holds the answers." Pat Gelsinger is the Chief Executive Officer of VMware, Inc. and former Chief Operating Officer of EMC Corporation.
In this regard let us look at a very relevant quote. "With too little data, you won't be able to make any conclusions that you trust. With loads of data you will find relationships that aren't real… Big data isn't about bits, it's about talent." – Douglas Merrill
Big Data
"The world is one big data problem." – Andrew McAfee, the associate director of the Center for Digital Business at the MIT Sloan School of Management (also known as MIT Sloan or Sloan.)
"We chose it because we deal with huge amounts of data. Besides, it sounds really cool." – Larry Page, co-founder of Google.