Apr 30 2016 10:30AM GMT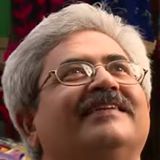 Profile: Jaideep Khanduja
Tags:
Big Data Risks are not away from Organizations using big Data.
Advanced analytics can help businesses to mitigate Big Data Risks.
Big Data Risks in financial services have to be zero effectively.
Big Data Risks are not away from organizations using Big Data. Advanced Analytics can help in a big way to mitigate risks arising out of Big Data. big Data risks in financial services have to be zero effectively to survive business and customers. The more is the involvement of big data in a business the more is the risk. Big data not only contains large volume of data but it is mostly in unstructured or varied structure form and is also driven from multiple sources thereby implying multiple chances of risks. It is become quite a clear concern for organizations working in the financial sector. Advances analytics opens new windows for big data solutions thereby enabling new ways to mitigate financial risk arising out of big data. It also provides a prominent competitive advantage to the business. Obviously, lesser risk in a consistent manner means more business and large customer base. A business survival may become difficult in case it is not able to mitigate business risks thereby creating cautiousness among its customers to move away from it and find out a better deal.
Big Data management is not an easy task as it involves larger number of risks and challenges. Some of the risks can be listed as below:
Tons of data: If you tend to perform your big data analytics on a spreadsheet, you are sunk in a muddy water. A spreadsheet will never be able to give you real picture of trends, opportunities, threats etc. You won't be able to sort such a large volume of data in desired format to chalk out relevant trends and patterns. Breaking into smaller chunks of data and drawing out conclusions will not be right. It will not be a fruitful exercise. There has to be a powerful analytics tool to ascertain all these things.

Delayed Analytics: If you are performing analytics on an older set of data, it will be of no use in terms of business benefit. Your analytics has be either real-time or near to real-time in order to read the behavior of your customers, markets, and other stakeholders and take appropriate actions. An automated analytics tool is required in this regard.
Unstructured Data, Multiple Sources: Mostly big data is stored in an isolated manner and it takes a lot of time to convert unstructured data coming from multiple sources into useful information that empowers you to act in the right direction. A lot of time gets wasted in cleaning of this data and reorganizing it in a useful manner for integrating it with your business applications.