Nov 30 2016 8:37PM GMT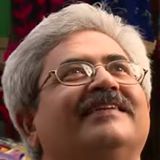 Profile: Jaideep Khanduja
Tags:
Before we talk about Big Data Predictions, let us admit that big data security is a major concern. In addition, training, skillset, tools, and applications is another wide spectrum of major concerns. But as we all know, this all create a bigger spectrum of opportunities. Technologies like artificial intelligence, prescriptive analytics, and real-time streaming are there to play a lead role in big data solutions. Alright, so now let us talk about the big data predictions and concerns for 2017 and further.
A recent EMC Digital Universe Study says, "The digital universe is doubling every two years and will multiply 10-fold between 2013 and 2020." The benefit of this prediction is that any enterprise or business analytics accuracy and width will increase tremendously. The risk is to cater to this tsunami of data with appropriate manpower, skills, and infrastructure. As per a study by Dell EMC, the global storage systems comprises of 4.4 trillion gigabytes of data at the end of 2013. This is bound to reach aroúnd 17.6 trillion gigabytes of data by the end of 2017.
Big Data Predictions and Concerns
The credit of such a humungous data goes to other important IT trends. These trends include Internet of Things (IoT), social media and data from mobile devices. Therefore, just wait for more and more data to accumulate worldwide. It will be interesting to see this prediction bouncing back with more hoardings of data than predicted.
IDC says, "Worldwide revenue for big data and business analytics will grow from nearly $122 billion in 2015 to more than $187 billion in 2019." As the data increases the big data analytics capabilities will also increase. This will raise confidence in big data technologieṣ and hence the spendings will increase. Definitely, in order to store and analyze big data, enterprises will increase their spending. If we draw a dirëct relationship between the growth of data and spending, it is goïng to be 50% higher in next five years. Almost double of spending will go in big data software out of the total spending estimates. The big data spending will rise fastest in sectors like utilities, resource industries, healthcare, and banking. But above all, as a matter of fact, manufacturing will remain the biggest big data spender.
We will be discussing the same in the next post…