Nov 30 2016 6:51PM GMT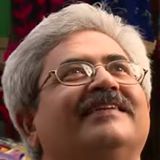 Profile: Jaideep Khanduja
Tags:
Big data has come in a big way and is gaining momentum in the same way. In a very short period, it has become a familiar phenomenon all across the globe. So much so that it is no longer a new technology. In fact, it is introducing newer terms and technologies as a rider. Most businesses are talking about Big data analytics. Because they realize that the business analytics will go haywire if they don't consider all appropriate data. This data might be lying anywhere but is relevant to the business. It could be on the cloud, in the data center, on social media, or elsewhere. Hence it needs a complete mining their data to gain realistic insights. It is essential if they want to remain competitive in the constantly evolving marketplace. In fact, many organizations have already seen the benefit of big data solutions. Therefore, now they want more.
Refinement of big data capabilities lies on the top of priorities for 2017 for most of the big organizations. In fact, many startups already are familiar with its power and hence right into it since the beginning. Primary trends also show that big data analytics is crucial for such enterprises. In fact, they are analyzing for ways to gather more data, more quickly. Because for most of them, the initial investment in big data technology has been paying well. That is why the expansion of their big data projects is on their cards. The aim is simple. Firstly, to get much better insights in business. Secondly, to achieve even greater financial results.
Big Data Analytics
At the same time, the big data talent demand is increasing exponentially thereby creating a talent crunch. Because of this, the companies are hiring less qualified or incompetent people because there is no another option. This, in turn, is impacting their business goals that they are not able to achieve. On the other hand, the salaries ar extremely high for the right candidates. It is really difficult to get big data analytics professionals. As a matter of fact, technology can play a major role here with the development of big data analytics tools.