Jan 30 2017 2:38PM GMT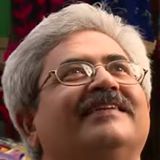 Profile: Jaideep Khanduja
Tags:
Big Data Analytics In The Retail Industry can help any online retail business to a great extent. Online retail stores must understand customer behavior in various parameters. The same understanding is equally important for the prospects that are not yet their customers. Though walk-in is important but more important is conversion. A high walk-in or check-in with low sales means the business is able to attract visitors from outside but once they enter the site, they don't find it lucrative enough for purchase. The reasons could be many. One needs to understand it deeply so as to take appropriate measures.
The best moments of sales for retailers are holidays. These holiday periods compensate the down periods during the year when there are no sales. In fact, holidays help a lot in boosting the sales and profits. That is why holidays are quite crucial for retail business. It helps them in capitalizing on the season to its fullest. And even if during these periods if they fail to capitalize, it creates a lot of other failing factors. Interestingly, on the other hand, if there is a boom in sales during this period, it covers up their risks and losses. That is the reason for retailers to find all kind of pointers to boost their sales. Big Data Analytics in the retail industry become quite handy in that aspect. Right?
Big Data Analytics in the Retail Industry
In fact, Big Data Analytics in the retail industry not only helps them in increasing their sales but also to find out a large number of interesting and realistic points. It caters to their different purposes, in fact. As a matter of fact, these analytics solutions can also give great insights on success and failure. For this, you need to have the right set of tools, strategies, and manpower to draw full benefits of Big Data Analytics in the retail industry. Only then you can have a cakewalk on the success path.