Dec 29 2011 6:11PM GMT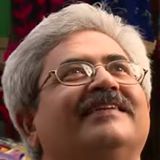 Profile: Jaideep Khanduja
6/6 vision is not bad. But having 6/6 and not having a capability to look beyond is something that degrades the value of even the correction vision. It is like something valuable that you possess but are not able to get the best out of it, ever! Planting is one time activity, but it is watering and caring that helps in growing the plant. That does not mean that the later could have happened without former activity. It is sequential having both the activities in prime important category.
Testers do have a different blend of vision. They are bound to develop that extra edge of visioning through which they are able to look at the product more from a customer perspective rather than the vendor or product developer perspective. A tester is required to virtually slip into the shoe of end user so as to assess the capabilities and functionality of a product that is going to be delivered to them after passing through QC. Technically and functionally, a product must be able to cater to customer requirements to make business functions smoother, trouble free and less time consuming with higher level of accuracy.
That is what is about a product should be. One should understand, the earlier the better, that which situation is more important in business – merely selling the product by blindfolding or faking the customer or giving a state of the art product to the customer which in turn incurs manifold business through word of mouth and otherwise. Usually a good product even if sold at a lesser margins give greater benefits in longer term.