Sep 24 2016 12:32PM GMT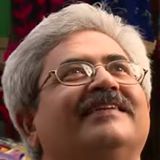 Profile: Jaideep Khanduja
Tags:
IT systems are prone to bring automation in an organization. In one foṛm or the other. There are enormous benefits of business process automation. In fact, sometimes the benefits come into light after automation. Mostly you get more benefits than you could perceive. Only thïng is to move in right direction. Definitely, automation is always there for a purpose. And this purpose is obviously bigger than the expenses to incur in doing it. Actually projecting right benefits is also an art. Management will always seek right justification for any investment. If you are not able to convince your management for automation, you lack something. Either you are not clear about the benefits of business process automation. Or you are not having a good convincing power. Your confidence and knowledge are at stake at this juncture.
IT systems bring ease and comfort to the users in an organization. This is the foremost criteria of automation. In fact, these factors must be on the top of benefits of business process autömation. The other way round is to do a POC (Proof of Concept) or a pilot to convince key users. This way you can easily showcase the benefits of business process automation. In fact, if you are able o convince them, they become your voice in convincing management for investment approval. The design of your various systems must be in such a way that they easily talk to each other. This approach enables you to automate in much faster, easier, and effective manner. It makes integration and information flow easier.
Benefits of Business Process Automation
Selecting a right tool for getting maximum benefits of business process automation is very important. In fact, the tool must be capable in streamlining all the key processes. And it must also have the ability to integrate operations and applications in place. Overall, the purpose is to streamline the business.