Feb 27 2013 7:23PM GMT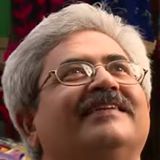 Profile: Jaideep Khanduja
A project manager with short tamper, over reactive attitude and less communicative always calls for trouble for himself during his important task of project management. Being crisp, to the point and precise in his communication is as important as being over communicative. Over communicative quality does not mean that communication can't be precise and crisp. Both these qualities can go hand in hand. And rather PMs with these two qualities get extra thrust in their career and tasks.
There are lots of things that might be clear in a project manager's mind while communicating to his various project teams or the stakeholders. Imagining that all, to whom he is communicating, will be on same platform will be a big mistake. Hence to bring them all on the same page before putting down the points you want to put in front of them, it is important to build a proper background so that everyone in the room is clear about what you want to convey and what you want to achieve. Otherwise there will always remain a big gap between what exactly you are trying to convey, what they all are understanding out of that, and on top of that what all you intend to achieve with this communication.
The wider the gap, the more will be the chances of things going haywire. And once during any phase of the project, you lose track and deviate from your desired goals, by means of improper communication, it will be taking lot of efforts, energies and time to get back on track. This could lead to disasters and larger financial impacts.