Dec 10 2008 10:43AM GMT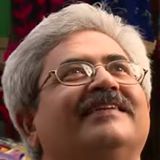 Profile: Jaideep Khanduja
A project head has to interact most of the time with inter and intra team members, management, customer key users, customer management and so on. Intra team members include his project leaders, project members, functional consultants, and technical leads. On intra teams front he has to continuously interact with quality head and testers. During development and implementation he has to interact with customer key users who are always interested in project development status and implementation plan. With each of these mentioned, he not only has to interact but at times (or often) he has to interject too. So a project manager has to have expertise not only in interaction but also in interjection.
Let us illustrate some situations in both the scenarios, i.e. interaction and interjection of a project manager with the various agencies (individuals or teams) in and out of organization, being part of the project. An interaction situation could be termed as a normal situation part of routine exercise. An interjection could be a situation where an abnormality has arisen out of normal routine activity and project manager's intervention in that situation to bring the progress to the normal path.
Examples of interaction and interjection situation can be:
Interaction situations: Review of development, review of testing report, project update to own management, project update to customer management etc.
Interjection situations: Approaching customer management in case of key users interest is getting lost in the project, review of code with developer and educating him the alternative coding path being better, Alarming quality head in case testing is getting delayed or testers not performing relevant important tests.