Apr 8 2012 4:07PM GMT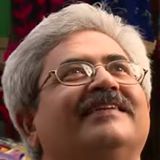 Profile: Jaideep Khanduja
Issues getting raised, understood, tackled, handled and resolved is not anything new during an ongoing project. It keeps happening from time to time during the complete project lifecycle. More so often, if there are no problems in executing a project, it becomes doubtful as if there is definitely something wrong in the game.
Priorities do change during the execution not for the purpose of delay in the final timeline committed to the customer but to cover up the delays happening during the project due to various reasons. Prioritization is not simple. It may spoil the whole gamut if it is not done properly and wisely. Re-prioritization is rather more difficult. There are certain things already in stream in which so many team members are engaged. Changing their track and moving them from any running task to a new task is really challenging for all involved in the process. It might be easy to suggest a change in track but looking at its intricacies and requirements of speedily changeover, it becomes an uphill task for project manager to manage the show.
That is why the most important thing before re-prioritization of tasks is to understand the intricacies each task wise and the probably it is always better to do a risk assessment and analysis for such cases demanding higher priority at the cost of already prioritized and running activities.