Aug 3 2015 10:48PM GMT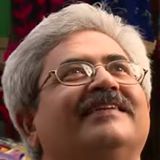 Profile: Jaideep Khanduja
Tags:
Business apps are meant to shift the turmoiling business processes and situations to a comfort zone. It needs to straighten the zig-zag happening in the business. A lot of investment goes into business apps development, deployment and upkeep. at times businesses take a call of deploying a famous business app just thinking that the business will automatically be streamlined. That is not the case. There needs to be a systematic and scientific approach for selecting a suitable business app. Before that it is important to understand the pain areas in the business.
Even after selection of your business apps if there is a high level of conflict among key process owners, key business line owners and the top management, there is something missing in the pudding in the making. Obviously as you are the owner of your business, there is the app owner vendor whose responsibility is to convince you the need of his app for your business. If you ask for vague features, it would be very easy for the vendor to convince you on his app being ideally the best to cater to your business needs. Some vague requirements with no head and tail would be asking your vendor if his app would be able to streamline your business. Definitely he will never say No.
You need to be specifically asking him the exact issues that are not letting you streamline your business and then let him demonstrate the app and how it will be able to handle your business specific needs to kill those pain areas. And last but not the least, never forget to check with his existing customers not of his choice but by selecting them on your own.