Jan 30 2017 8:52PM GMT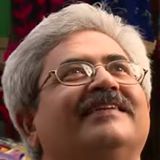 Profile: Jaideep Khanduja
Tags:
CenturyLink Inc. is collaborating with Cloudera Inc. for a new Big Data-as-a-Service (BDaaS). While CenturyLink is a global communications expert, it seems to be a perfect combination with Cloudera. Cloudera, as we know, has a stronghold on Apache Hadoop analytics systems. As happens in other BDaaS initiatives, the two aim to empower enterprises with Big Data Analytics to have an edge in the global markets. It will create competitive business advantages without big investments. Because with BDaaS businesses will not require recruiting data scientists and developers on their rolls. The expertise will come along with this service as a complete package.
In a way, BDaaS saves a big investment on infrastructures like servers, storage, backup devices, and data center. In addition, it also takes off your burden of hiring high-value positions like Data Scientists and developers. Furthermore, the whole thing comes as a complete service. It thus saves a lot in your capital investment and operational cost. Rather, the talent that comes along with BDaaS brings an expertise of consulting, training, and education to the organization availing it. In fact, it also saves a lot of time for initial setup and deployment. It is now a question of just configuration and post-deployment support.
In this context of the release of BDaaS, Cloudera CEO Tom Reilly says, "Cloudera and CenturyLink's innovations with Big Data analytics can drive true business transformation at a time when many companies are finding it hard to harness the power of increasing volumes of data. He adds further, "Companies that break down their information silos are finding themselves better positioned to capture new market share and deliver superior customer service."
BDaaS Big Data-as-a-Service Is a Big Revolution
Similarly, CenturyLink says, "CenturyLink BDaaS is enhanced by adding data and advanced analytics consulting services supported by a deep bench of Cloudera-certified data scientists and Cloudera Hadoop solution administrators, developers and architects." It goes further saying, "The solution, bolstered by CenturyLink's global high-speed network connectivity, provides storage, processing, and management components deployed on CenturyLink Cloud Bare Metal servers. The bare metal private cloud environments, which allow customers to achieve faster time-to-market, improved data protection, and rapid public cloud scalability at a lower cost, have been certified by Cloudera as an architecture that meets its rigorous criteria for ensuring optimal performance and efficiency."
In addition, James Curtis, Research Analyst, CenturyLink says, "With numerous vendors offering components for Big Data solutions today, a key to achieving success for customers is services and support. Providers that offer data and analytics consulting, deployment support and customized infrastructure and application solutions, should be able to deliver enhanced strategic value for customers."
In the nutshell, BDaaS is going to revolutionize the business in an entirely new spectrum thus shifting the focus on fast adaptability and usage.