Feb 16 2013 1:46AM GMT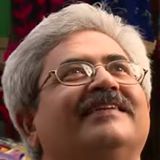 Profile: Jaideep Khanduja
There is not limit in making effort for making a project success (or failure). Using a latest technology or tool for managing a project does not guarantee you that you are going to succeed in your project. There are a lot more things that matter. Adopting agile, for that matter and actually following agile are two different things. Sometimes even adopted processes do not gel well in the environment depending on certain factors. Getting some processes in the system just for the sake of some higher official's demand does not ensure that the system gets into the blood of teams.
Provision of scaling up of any process or methodology is very important in any system. Not having a provision of scaling up ensures least scope of improvement of enhancement in the system. This kind of approach sometimes leave a project, or for that sake, the whole organization as stagnant with no outflow of shortfalls in the system as there is no outlet for the same in this kind of system. Popularity of a system or process elsewhere does not ensure it will be successful in your environment too. A thorough study before adopting any system for its fitment in your kind of environment is important. If this is skipped it is 50-50 chances of its success since you have taken a risk of its success without getting deeper into its adoption and sustenance in your culture.
What kind of project fit in what kind of methodologies or processes needs to be intervened prior to adopting any kind of tool, methodology or process.