May 17 2012 5:31PM GMT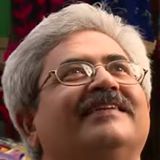 Profile: Jaideep Khanduja
Project comprises of many components. There are people to manage project, there are others who drive the project. Managing and driving a project is not similar though there might be some overlapping forming a common area between the two. Managing could be more of controlling and monitoring whereas driving could be more of actions so as to make management easier.
It is quite possible that ultimate goal could be same – to complete the project in time; but there will be two differential activities happening in the project. One would be more based on strategy forming and planning; second would be acting/ working on those strategies and giving them a real shape.
Planning and implementation go hand in hand – head to head – in a dynamic mode. The moment one becomes static and other remains dynamic; there will be a deadlock. By nature – both are supposed to be dynamic – as there is nothing like planning and then implementing. If it could be that simple, management part could have been required only in the beginning of a project. But in reality it does not happen. Planning keeps changing based on the project taking shape during its implementation. The pace of dynamism in both is actually required to be progressing in sync.