Apr 25 2018 10:16PM GMT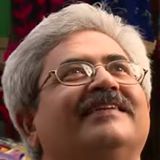 Profile: Jaideep Khanduja
Tags:
With the release of Backup and Replication v7.4, NAKIVO achieves a new landmark. The key feature is Automated VM Failover for Near-Instant Disaster Recovery. In fact, there are a number of new features like Automated VM Failover, Self-Backup, File Recovery to Source, and so on. NAKIVO Inc. is a dynamically evolving virtualization and cloud backup software enterprise. Starting its operations in 2012, this US-based organization aims to produce excellent data protection solution for Hyper-V, VMware, and various cloud environments. Its double-digit growth for the last 20 quarters consistently and consecutively demonstrates its strength in the product line it caters to. Within a short span of 5 years of its existence, it has more than 10,000 deployments across the globe. The organization banks on its post-deployment support to its customers. It is not easy to achieve more than 97% in customer satisfaction with a stringent focus on customer support.
With all this, NAKIVO www.nakivo.com is undoubtedly among the fastest-growing global organization data protection spectrum. Its customers include China Airlines, Honda, Microsemi, Coca-Cola, to name a few. Operating from 124 countries and with around 3,000 channel partners across the globe, the organization is spreading its wings fast. The latest Backup and Replication v7.4 comes with 11 new and unique features. The main purpose of these new features is to simplify existing disaster recovery mechanism by increasing convenience and comfort to the customers. Some of the prominent features are as below:
Automated VM Failover:
Businesses can't afford any downtime in their mainstream applications and infrastructure. In fact, zero downtime is the demand of businesses from their vendors. NAKIVO Backup and Replication v7.4 aim to achieve this goal of their customers by helping them restore their systems in case of disaster without undesirable delays. Automated VM Failover replicates VMs to the DR location and then runs a single failover job. With the help of this feature, businesses can transfer their workloads to the DR location without the loss of critical business time. This near-instant feature thus minimizes downtime to least. Moreover, since the fully automated process performs with perfection with the help of re-IP rules and network mapping. This, in turn, happens in an automated manner without any manual interventions. In fact, there is no need for manual reconfiguration or replicas.
File Recovery to Source:
Though this is in Beta stage, it has a lot of promises to fulfill. The feature takes care of recovery of accidentally deleted or corrupted files to their source VMs or a different location. This, in fact, doesn't require recovery of the entire VM first. That makes the whole recovery process fast and accurate. The recovery is performed from deduplicated VM backups.
Enhanced AWS EC2 Instance Backup:
NAKIVO Backup and Replication v7.4 protect AWS EC2 instances if so desired. By enabling and configuring this feature, it stores the backups onsite or in the cloud as per the requirements of the business. With the launch of this version, the number of recovery points per EC2 instance is scaled up to 1,000 now. That brings a high amount of reliability and different recovery options as per the suitability of the business environment.
Bandwidth Throttling:
The product has the capability of running jobs at the highest speed possible using the available bandwidth thus optimizing the whole process of Backup and Replication. Even if during the peak hours network administrator limits the bandwidth used by data protection processes, it automatically sets such limits on a per-job basis. This, therefore, allocates sufficient bandwidth for critical business applications.
Self-Backup:
This is a fantastic feature from NAKIVO Backup and Replication system. In case, there is a failure in VM or the physical server that is managing the VM backup software, a new instance can be installed within no time. As a matter of fact, it takes less than a minute. Keeping in mind that reconfiguring all the backup setting manually is a time-consuming task, v7.4 tackles this complex situation in a simple manner. It automatically backs up the complete scope of settings that exist in its web interface and as a result saves these self-backups in available backup repositories. The moment it senses the installation of a new instance, it imports all the previous settings from the backup repository instantly. This includes schedules, preferences, jobs, and inventory.
Global Search:
We all are aware that manually finding a VM, replica, or a job in a large setup of the virtual environment is a humungous task. It is, in fact, time consuming and painful. NAKIVO Backup and Replication v7.4 have a feature of Global Search. That helps to find any job, repository, or a transporter in a convenient manner. In fact, it is not about only finding any item. It also helps to perform individual or bulk actions straight from the search results in an instant and easy manner.
Flash VM Boot for Hyper-V:
Flash VM Boot helps in many ways. It can near-instantly boot VMs directly from deduplicated and compressed VM backups thus decreasing the downtime tremendously. These VMs, in fact, can be utilized for various useful tasks like sandbox testing. This is an extended support feature of Flash VM Boot to Hyper-V VMs.
Screenshot Verification for Hyper-V:
Merely availability of VM backups or replicas does not ensure their recoverability. NAKIVO Backup and Replication brings in a surety factor in this. For the purpose of ensuring recovery of VMs, it includes the Screenshot Verification mechanism. What it does is after the completion of every backup or replication job, it can automatically test the recovery of VM and take a screenshot of the OS. This screenshot can be handy for the reporting purpose. The feature now is available for Hyper-V and VMware VMs.
Log Truncation for Microsoft SQL Server 2017:
The product saves space and thus infrastructure, hardware and upkeep costs. It not only saves space in the backup repository but also truncates transaction logs of Microsoft SQL Server on the source VM. Actually, this truncation happens automatically after the successful completion of each VM backup or replication job. This, in turn, helps in saving a lot of disk space and thus avoiding a server crash.
Instant Object Recovery for Microsoft SQL Server 2017:
As the title of this feature suggests, it allows a quick recovery of tables and databases. This recovery happens from deduplicated backups thereby not requiring the full VM recovery first. This definitely saves a huge amount of critical time of the business.
Live Chat with Technical Support:
NAKIVO Backup and Replication v7.4 have a live chat feature that enables to connect with their technical support team instantly in case of any need.
Bruce Talley, CEO, NAKIVO Inc. says, "We always take our customers' feedback into account. That's why NAKIVO Backup and Replication v7.4 introduces cutting-edge features that we know our customers want to protect their virtual environments even more efficiently. We also work to make the product more user-friendly and convenient."
A fully-functional free trial of NAKIVO Backup and Replication v7.4 can be downloaded at www.nakivo.com.
RESOURCES
· Trial Download: /resources/download/trial-download/