Jan 19 2011 11:49AM GMT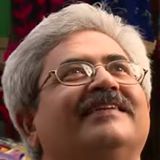 Profile: Jaideep Khanduja
There is a strong relationship between backlog and estimations oblique planning. In software project management during development phase development team is deeply engrossed in development of product in question. There has to be somebody who needs to minutely analyze backlog at short regular intervals so as to organize development in a very structured manner.
Mostly it is development manager who has to play this role. Every morning for example, development manager need to look at the backlog in the current development basket so as to ascertain actual team size and proper work allocation.
Team size is not a constant. It may vary during development phase depending on additional workload thereby demanding increase in team size or resizing of workload so as to decrease team size keeping in mind the time schedule remains same. In some cases if the workload during re-estimation stage if found lesser in size than the earlier estimations, may ask for two revisions.
One could be resizing of team size that means allocating some of the spared team members to some other project on ad-hoc or permanent basis. In this case the target time remains same. Another case could be where the team size is not reduced and time schedule is preponed.
Regular backlog monitoring helps a lot in estimating accurately thereby demanding a right size of team or giving correct target dates for covering backlog. While analysis of backlog and its scheduling, it is quite important to prioritize tasks as sub-components of backlog in a smart manner.
Segregation of parallel and sequential tasks of the backlog chunk is very important in task allocation to team members,