Oct 17 2018 9:43PM GMT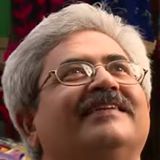 Profile: Jaideep Khanduja
Tags:
September 25th was another day of remarkable achievement when Archive360 announced full support for Microsoft Azure Data Box. And full support means a well tested rugged system in place with zero failure rate. Because this homegrown system comes as a result of thorough research, development, and testing. In fact, the solution was one of the highlights at recently concluded MS Ignite show. As a matter of fact, Archive360 is among the first to deliver full support for Microsoft Azure Data Box Family. This integration with Azure Data Box has multiple benefits for existing and new Archive360 clients. It enables them a more rapid and Cost-Effective solution to transfer large data volumes to Azure. This comes with an assurance that there will be no impact on bandwidth or network resources. The whole system works in a seamless mechanism. Archive360® is a pioneer in providing intelligent information management solutions.

With many firsts to its name already it is now among the first to deliver full support for Microsoft Azure Data Box. In addition, it is also among the first to be added to the Microsoft Azure Data Box Partner Program. That gesture itself indicates a high level of reliability and confidence. In fact, all existing clients of Archive360's Archive2Azure™ will now be able to experience an altogether rich experience in easier and faster data migration to Azure. The best part is the whole solution is in highly cost-effective, completely secure, following all legal and regulatory compliances.
Archive360 is the first to deliver full support for Azure Data Box
Bill Tolson, Vice President of Marketing, Archive360 says, "Our Archive2Azure customers rely on us to onboard massive volumes of many different types of data as a critical element of their data estate modernization initiatives. The Microsoft Azure Data Box enables us to extend these capabilities with a new option that ensures absolutely no impact on bandwidth or network resources. By combining Archive360 with Azure Data Box, clients can complete migration initiatives in less time, and accelerate their time-to-value in Azure. We are delighted to extend our alignment with Microsoft and proud to be among the first to be approved and added to their Azure Partner Program."
Dean Paron, Director Azure Data Box, Microsoft Corp. says, "We're pleased to have Archive360 as a partner for Microsoft Azure Data Box. Working together, these solutions streamline large-scale data migration to the cloud and help customers accelerate their Azure investments."
We shall continue in the next post.