Jan 8 2010 6:45AM GMT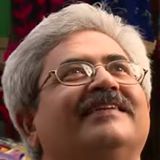 Profile: Jaideep Khanduja
Usually when the bugs report is submitted back to developers by the testers after testing the product, the developers fix the bugs and return back the product for re-testing. Definitely in any software development project there are multiple developers involved in the development process. Separate modules are distributed to different developers for development, and post completion of the development the modules are integrated to produce the final product.
The bugs reported may not be assigned to the same developer to fix who has written the code due to many reasons. It is more problematic if it happens as the different person working on someone else's code to fix the reported bug may just focus on the bug without getting into the depth of the code that may create a new set of bugs in the code reworked. This issue may be handled, if not perfectly well, upto maximum extent if there is a proper development technical documentation in place, which mostly is not. Moreover if now developer B is working on the code written by developer A, there are chances of deviation from the core customer requirements as developer B has not worked on them right from the beginning. Probably in this case there is a chance of writing a bug in lieu of existing bug. The new bug created might be more severe than the original one.

A wise step to avoid this nuance is to assign each bug to the respective developer who wrote the relevant code for it.