Feb 27 2013 7:37PM GMT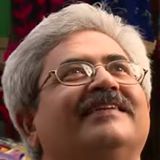 Profile: Jaideep Khanduja
A project manager can't afford to vanish out of the stage during any phase of a project. His visibility and availability even at the time when he thinks it is not required, will always help in achieving better results during the project management. It does not mean that you have to be present in front of all team members all the time. That might not be possible, especially during offshore project when your teams are scattered geographically. But there are ways of being present and making your presence felt across the teams and during all important project review meetings.
Avoiding team members for the fear of their queries of doubts will be a big disaster, if you think of doing that. The privilege that you seek from them at the time of asking them any kind of question or status related to project tasks, in a similar manner, provide them this privilege of coming to you, or approaching you, the moment any of the team member has an ambiguity or doubt related to any of the project tasks. A doubt infused in a team member's mind, that remains unanswered, may lead to a sleeping volcano that may lead to a huge burst at a later stage. This may lead to things going out of shape or control, and at times, a complete failure.
Questioning and Criticism in a constructive manner always leads to the betterment of a project rather than hiding out faults or leaving some threads untied, thereby creating a disconnect among team members.