Sep 23 2016 11:46PM GMT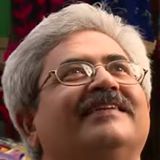 Profile: Jaideep Khanduja
Tags:
A business comprises of two sets of patterns. The first set is a set of predictable patterns. And the second one is of unpredictable patterns. The former results from operations that are repeating in nature. While the latter arises out of operations that are not repeating in nature. But both the cases involve a series of processes. Business Process Automation is possible for predictable patterns and series of operations. Basically, any automation should focus on primary operations that run the business. Such operations are the core processes of the business. In fact, these are mission critical processes.
Automation is an evolving mechanism. It triggers from the knowledge an organization carries. And once you automate key business processes, it helps in enhancement of the same processes. That is how the circle completes. Automation brings satisfaction in an organization. It brings maturity in roles and responsibilities. As a matter of fact, it also brings maturity in business and business processes.
Any BPM (Business Process Management) tool is useless if it doesn't talk about automation. In fact, business process management is incomplete if lacks focus on automation. There has to be a complete study of existing IT systems. You can also think of procurement of some exclusive BPA tools. There might be a need of re-engineering of business process management in the organization. Whatever system you deploy in the organization, it aims to fulfill some or the other business process. Business processes evolve with the needs of a business. A business has a number of needs. And IT systems can't cater to all these needs. Business keeps some processes out of system strategically. But it is not fair to keep the key processes out of the IT systems scope.
Automation Brings Maturity in Business
Similarly, there are many BPM tools available in the market. It is important to ascertain the need first.